For the love of fermentation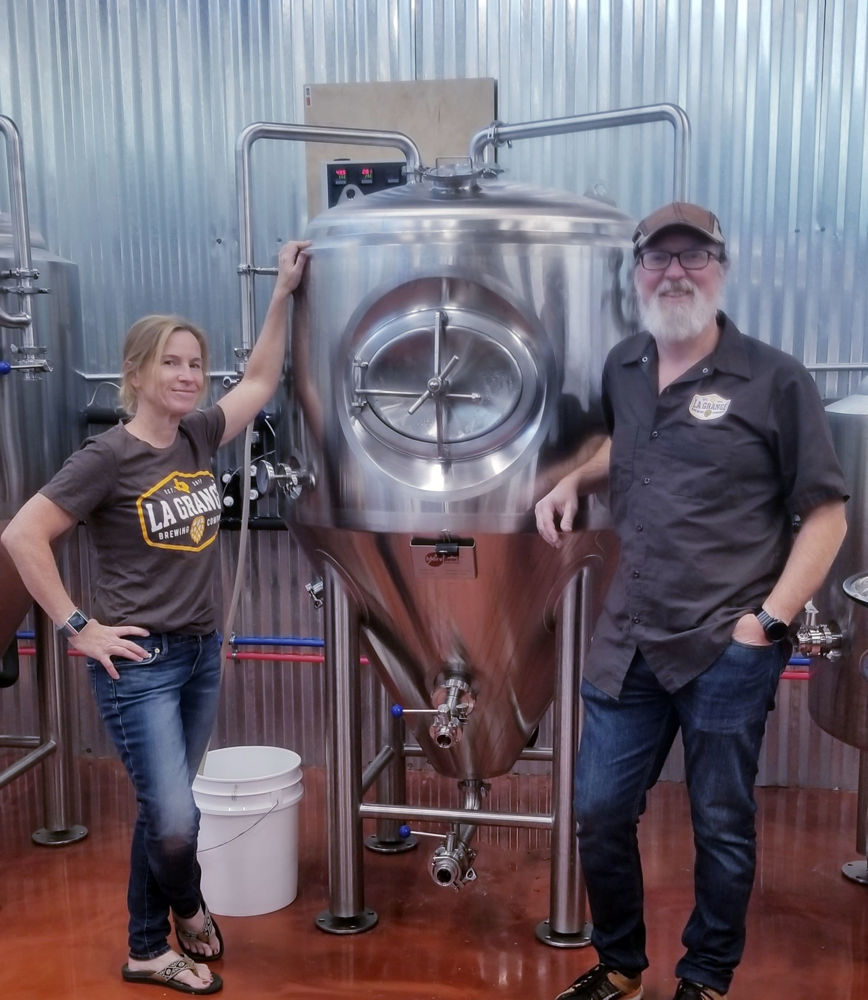 La Grange Brewing Company is located between Houston & Austin, just outside of La Grange, TX, on Blissful Folly Farm. The farm was founded in 2008 by Wendy & John Rohan, who began by creating delcious meads, wines & ciders in the winery.  La Grange Brewing Company is the newest addition to the working farm!
In hommage to the area's & the family's rich German and Czech heritage, the brews are prepared in a mix of Czech & German styles, with a focus on flavor & freshness.
John Rohan as brewmaster & Wendy, as TIC, (taster in chief), both have backgrounds in science labs- him chemical engineering, her microbiology - have honed their fermentation skills over the decades.
Blissful Folly farm hosts an apiary, (bee yard), a herd of goats, southdown sheep, assorted chickens, guineas & donkeys, an acre each of Tempranillo & Blanc du Bois grapes and an assortment of fruit trees. The farm is committed to sustainable agriculture and proud to be a certified Bee Friendly Farm.
Cheers to creating communuty around good libations!